PPIG Work-in-Progress 2011
Sheffield Hallam University, 18-19 April 2011
Hosted by the Culture, Communications and Computing Research Institute, Faculty of Arts, Computing, Engineering and Science, Sheffield Hallam University.
About the event
The PPIG work-in-progress workshop is a forum in which researchers at all levels can present and discuss current work and recent results, findings and developments. The intention is to help researchers by encouraging constructive suggestions for taking their work forward.
Contact ...
If you've any queries please email Chris Roast (
C.R.Roast(at)shu.ac.uk
) including PPIG WIP in the subject line, many thanks.
Where ...
The workshop is located at
Sheffield Hallam University
city campus in walking distance of the railway station and in centre of the city. Details of getting to Sheffield Hallam are available (
here
), the workshop will take place in the
Furnival Building
. Some of the workshop activity will also take place at The GIST Foundation which is walking distance from the University.
#ppigwip
The Programme
The two days provide exciting opportunities to hear about on going work examining a wide variety of topics all concerned with ensuring that design and development is aware and responsive to designer and developer needs. Of particular relevance this is the focus upon practitioner engagement and participation with a view to constructively exploring the links between research and practice.
Provisional programme
Monday 18th
Registration and welcome
10:00 in Furnival 9020a
Morning session

Theme: Constraints

Daley Chetwynd
(10:40)
Influence on Novices of Class Structure on Program Comprehension by Ahmed Alardawi et. al.
(10:55)
Learning programming via worked-examples: learning outcome efficiencies by Siti Soraya Abdul Rahman et. al.
(11:10)
Text: Visual Language for Improvised Acid House Music by Alex Mclean
(11:25)
Simplified programming languages by Elizabeth Uruchurtu and Charles Boisvert
(11.40)
Panel: Using constrainings to channel learning
(12.00)
Lunch
Afternoon session

Theme: Novice learning

Chris Murray
(13:30)
The impact of dancing robots on novice programmers by Chris Martin
(13:45)
Exploring Metrics and Methodologies of Flow for Novice Programming by Mark Zarb
(14:00)
The Development Process for Novice Programmers by Charles Boisvert
(14:15)
Panel: Meta-approaches to learning
(14:40)
Coffee break
(15:10)
Workshops
(i) Video Prototyping workshop by Lilian Rodriguez (in Furnival 9203)
(ii) Coaching - an open space discussion lead by Marc Johnson (in The GIST Lab)
(16:40)
Plenary (in The GIST Lab)
Evening activities
Shh! Makers, meal and music at The GIST Lab
(18:30)
Shh! Makers, Physical Computing, RepRaps, Arduino and Dancing Robots!?
Dinner
(21:00)
Improvised Acid House Coding
Tuesday 19th
Introduction to the day
10:00 in Furnival 9020a
Morning session

Theme: Continuing Learning Constraints

Charles Boisvert
(10:40)
Facework in a Pair-Programming Session by Chris Bates, Kathy Doherty, and Karen Grainger
(10:55)
Coding Dojos in Action by John Rooksby and Johanna Hunt
(11:10)
Expert explanations of software by Rebecca Yates
(11:25)
Learning to Coach While Delivering Software by Marc Johnson
(11:40)
Panel: Informal and collaborative learning
(12.00)
Lunch
Afternoon session

Theme: Solution Design

Chris Bates
(13:30)
Video-prototyping V-P by Liliana Rodriguez
(13:45)
An Empirical Study Investigating the Effect of OCL on Solution Preferences by Babak Khazaei
(14:00)
Physical Computing: Computing in Context and in Touch by Chris Martin et. al.
(14:15)
Iterative Development and User Feedback by Tim Duckett
(14:30)
Panel: Interaction and solution design
(14.50)
Coffee break
(15:10)
Keynote: Alan Blackwell "When PPIG went GUI: How Psychology of Programming Research Pushes the Boundaries of HCI"
(16:10)
Wrap-up, prizes and what next
What else ...
This year's PPIG WIP is emphasising the role of practitioners in understanding and contributing to the workshop as a whole and is benefit from support from Innovation Futures and The GIST Foundation. The GIST Foundation is a charitable organisation that encourages and supports community-driven grassroots innovation with a strong digital interest. The GIST Foundation will running a Sheffield BarCamp the weekend before WIP PPIG. Please feel free to make a long weekend of PPIG WIP by spending sometime there to get you warmed up! (N.B. The PPIG WIP innovation panel are currently considering whether specific prizes will be awarded for presentations that draw insights from the Bar Camp.)
And of course ...
About PPIG
Despite its title, PPIG is interested not only in psychology of programming and software engineering, but also in psychological aspects of related activities. Indeed, a feature of the PPIG workshops has always been their openness to a wide spectrum of concerns: principally related to programming and software engineering, from the design of programming languages to communication issues in software teams, and from computing education to high-performance professional practice, but also related to other domains with similar concerns recent events have touched on learning mathematical formalisms, creativity and digital design, understanding websites, and live coding in the laptop music world. Similarly, PPIG entertains a broad spectrum of research approaches, from theoretical perspectives drawing on psychological and social theory to empirical perspectives grounded in real-world experience. We have open minds if you think we might be interested, try us.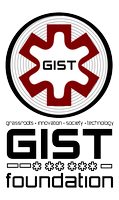 Last updated 17.4.2011