Transmission Lecture Series
Past Series 2001-02 to 2008-09 | 2009-10 to 2011-12
Transmission, an annual series of lectures and symposia, was a collaboration between the Art & Design Research Centre, Sheffield Hallam University; Site Gallery, Sheffield; and, Showroom Cinema, Sheffield. Convened by Sharon Kivland in 2001, Transmission was developed collaboratively with Lesley Sanderson during 2001-4 and Jasper Joseph-Lester in 2004-6.
Each series is accompanied by one or more publications, details of which can be found on the Publications page.
Transmission: CATASTROPHE 2011/12
We will consider the grand narratives of history and angels, death and destruction, brutal acts and events, memory, magic, and cruelty, ruins, resistance, and remorse. We will ask in what times we live and how works of art may address our present belonging; what are contemporary tendencies in art production and how may artistic invention disrupt and reframe our present – or its dominant descriptions; and in what some call the end times (ecological crisis, social ruptures, economic inequality), how can artists – or works of art – confront the future, 'to begin from the beginning, over and over again'.
We may wish to write it differently, but 'time is too short. And I have run out of paper.' (Peter Weiss, The Aesthetics of Resistance)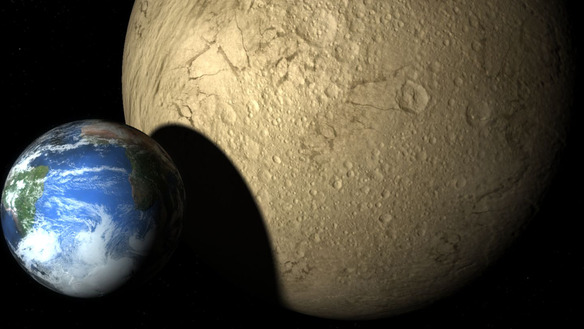 25/01/2012: Guest: Mark Fisher. Host: Jaspar Joseph-Lester
01/02/2012: Guest: Eva Weinmayr. Host: Nick Thurston
08/02/2012:Guest: Terry Atkinson. Host: Hester Reeve
22/02/2012: Guest: Emma Stibbon. Host: Julie Westerman
29/02/2012: Guest: Kerstin Honeit. Host: Alison J. Carr
77/02/2012: Guests: Harrison & Wood. Host: Chloë Brown
14/03/2012: Guest: Giorgio Sadotti. Host: Sharon Kivland
21/03/2012: Guest: Diann Bauer. Host: Gary Simmonds
Biographies
Guest: Mark Fisher
Mark Fisher writes regularly for Frieze, New Statesman, Sight & Sound, and The Wire, where he was acting deputy editor for a year. A founder member of the Cybernetic Culture Research Unit, he now teaches at Goldsmiths University and the City Literary Institute in London. Mark Fisher has been writing an acclaimed blog as k-punk, focusing on culture, especially music and literature, and politics. He is author of Capitalist Realism: Is there no alternative? (Zero Books, 2009).
Host: Jaspar Joseph-Lester
Jaspar Joseph-Lester's work explores the role that images play in determining urban planning, social space, and everyday praxis. Recent work has focused on the conflicting ideological frameworks embodied in urban regeneration projects. He has exhibited widely in the UK and abroad with solo exhibitions at Asprey Jacques Gallery and The British School at Rome. His video work was nominated for 'Pilot: 1' in 2004 and selected for 'All for Show: an international retrospective of UK Video', 2005-6. He is currently developing a new photo essay titled 'Some Berlin Casinos' for the next issue of Collapse. He is author of Revisiting the Bonaventure Hotel (Copy Press, 2009), co-editor of Episode: Pleasure and Persuasion in Lens-based Media (Artwords, 2008), a director of the Curating Video research group, and Reader in Fine Art at Sheffield Hallam University.
Guest: Eva Weinmayr
Eva Weinmayr's practice as artist, lecturer and co-director of AND publishing takes many forms, from sculpture and installation to writing, film, and editing and publishing conceptually driven artists' books. She is interested in systems of direct communication and in the way that re-contextualisations of appropriated materials can have a subversive effect. Currently she is collaborating with artist Andrea Francke on The Piracy Project, an international exhibition and publishing project exploring acts of cultural piracy and creative modes of reproduction. Recent projects include The Piracy Project, Miss Read, KW Institute for Contemporary Art, Berlin, New York Art Book Fair, MoMA PS1, The Institute of Mental Health Is Burning, Newport Museum, all in 2011.
Host: Nick Thurston
Nick Thurston is the author of Reading the Remove of Literature (2006), Historia Abscondita (An Index of Joy), and co-author of a third (pocket)book, THE DIE IS CAST (2009), plus numerous journal articles and artists' pages. He has exhibited and performed internationally, and his editions and art works are owned by public and private collections around the world, including Tate, London, the Van Abbemuseum, Eindhoven, and the Bibliothèque Nationale (Paris). Since 2006 he has been editor of the independent artists' book publishing imprint information as material, with whom he is currently Writer in Residence at the Whitechapel Gallery, London.
Guest: Terry Atkinson
Terry Atkinson was a founding member of 'Art and Language' (1968) widely considered to be one of the first, most influential and controversial conceptual art groups (Joseph Kosuth was also a member and they were nominated for the Turner Prize in 1986). Atkinson, whose solo works are shown internationally, including the Venice Biennale 1984, is generally regarded as a painter but his practice is first and foremost that of an artist critically engaged with the foundations of our cultural assumptions around what art is, and creatively breathing oxygen into the much overlooked and contentious issue of the 'artist subject.'
Host: Hester ReeveHester Reevenavigates her complex relationship as an artist with the world through her conceptual persona HRH.the. Her practice encompasses drawing, live art, philosophy, and sculpture. Public showings of her work include former Randolph Street Gallery, Chicago, LIVE Biennale, Vancouver,The Art Center of Chulalongkorn University, Bangkok and most recently the Women's Library Gallery, London. She has co-authored three publications, most notablyLibkovice: Zdar Bu?h(DIVUS 97), a three-year dialogic exposé of post-revolutionary Czechoslovakia. Reeve also collaborates with Olivia Plender under the auspices of the Emily Davison Lodge and is Senior Lecturer in Fine Art at Sheffield Hallam University.
Guest: Emma Stibbon
Emma Stibbon's most recent work concerns the dialogue between two periods; that of Ancient Rome and Mussolini's Fascist plans for the city. She addresses how architecture is appropriated to lend credibility to new regimes. Recent solo exhibitions include: the Stadtmuseum, Berlin; upstairs berlin; R O O M, London; and the Scott Polar Research Institute, Cambridge. Other projects include the Stiftung Federkiel residency at the Spinnerei, Leipzig, the 4th International Gyumri Biennale, Armenia. Emma Stibbon was Derek Hill scholar at the British School at Rome in 2010. She is Senior Lecturer Fine Art Printmaking at the University of Brighton.
Host: Julie Westerman
Julie Westerman's current research uses technologies and software more commonly associated with design and animation to make physical sculptural works. Moving between the digital and the material, the final forms combine the intangible, the transitory or the ephemeral with the monumental and the sculptural. The enquiry lends a cool detachment to the approaching apocalyptical events. Recent projects include working with Stephen Hüsch for LoBe Berlin, developing work in the gallery for Drawing Space 2010. Commissions include: Thinly veiled, Grand Opera House, Belfast; Illuminated Carpet, 'Enlightenment', Durham. Exhibitions include: 'Inter…', Harris Museum and Art Gallery, 2004; and 'Afterwards', Mead Gallery, Warwick Arts Centre, 2009.
Guest: Kerstin Honeit
Kerstin Honeit lives and works in Berlin. She has shown her video and installation work internationally since 2006. In 2010 she received the Master-Student title (Meisterschülerin) from the Weißensee international solo exhibition Ambiguity is my Weapon at Gallery 400, Chicago. She is this year's scholarship holder of the Berlin artist postgraduate programme: Goldrausch Künstlerinnenprogramm.
Host: Alison J. Carr
Alison J. Carr is an artist, PhD student, and lecturer at Sheffield Hallam University. She completed her MFA at the California Institute University in 2001. She works in photography, video, performance, and writing. Her research, How do I look?, is lead by her showgirl desire.
Guests: Harrison & Wood
John Wood and Paul Harrison have been working collaboratively since 1993, producing single screen and installation-based video works. Their work investigates the relation between the human figure and architecture, developed through short form video (20 seconds – 3 minutes) with particular emphasis on actions formulated and resolved within a given duration. Each work holds to an internal 'logic', action related to duration. In this 'logical world' (architectural space, the gallery space, the business office, the laboratory), action is allowed to happen for no logical reason. A tension exists between the environment and its inhabitant, play is encouraged and influences are intentionally mixed – art history, slapstick, Open University instruction, drawing, science. Recent solo exhibitions have been held at the Contemporary Arts Museum,Houston, Gallery Martine Aboucaya, Paris, and Von Bartha, Chesa, Switzerland, in 2011.
Host: Chloë Brown
Chloë Brown uses film, found objects, sculptural objects, and taxidermy to make work that is a precarious balance between threat and vulnerability. Recent exhibitions include: The Hum, LoBe Gallery, Berlin, and Sheffield Institute of Arts Gallery, Sheffield (2010–11), films and sound pieces made collaboratively with Ines Lechleitner during their residency at the Tiergarten Berlin; The International Seminar on Art and Nature, Goethe Institute, Sao Paulo, Brazil, (2011); The Animal Gaze, Unit 2 Gallery, London, The Roland Levinsky Gallery, Plymouth and Sheffield Institute of Arts Gallery, Sheffield (2009–11); AbbaraCadabra at the Mardin Biennial, Turkey (2010); Tier-Perspektiven at Georg-Kolbe-Museum, Berlin (2009;) and Tier-Werden at NGBK, Berlin (2009). She was commissioned to make a film, The Hyperborean, for the Sheffield Pavilion at the Istanbul Biennial (2009). She is Course Leader of Fine Art at Sheffield Hallam University and a member of The Research Group for Artists Publications.
Guest: Giorgio Sadotti
Giorgio Sadotti is a conceptual artist based in London. Sadotti's practice includes sculpture, sound, performance, collage, and photography. He seems to defy the conventions of art world, and in the past has opted to be anonymously referred to as 'The Artist'. He has exhibited recently at Tate Britain London, Milton Keynes Gallery, and Amden Switzerland. His works range from compiled found audio samples, naked male and female performers, a horse trainer whip-cracker, a ten-metre-high bare Christmas tree, the partially carpeted floor of a gallery, pages from a book laid out on a gigantic light box, and a new design for a useable font. His work is held in the collection of the Tate and the British Council Art Collection. In 2003 he won a Paul Hamlyn Award for visual arts. Sadotti says: 'I want things to be easy. Simple. By utilising the skills, techniques and abilities of others it allows me a sort of freedom; to do nothing.'
Host: Sharon Kivland
Sharon Kivland has described her practice as one of stupid refinement, trapped in archives, libraries, the arcades, and the intersection of public political action and private subjectivity. She paid her son an enormous amount of money to fill old school exercises books with the indexical references to mother/son relations in Freud's works, a work exhibited at the Freud Museum, London, in 2011. At the moment, she is completing a set of appendices to Freud's holidays, on his w in 2011. eather, dining, hotels, and shopping. She is also working her way through the twenty novels of Zola's Rougon-Macquart cycle. Kivland is represented by DomoBaal, London, and Galerie Bugdahn und Kaimer, Düsseldorf, and will have solo exhibitions there, and at Galerie des Petits Carreaux, Paris, in 2011.
Guest: Diann Bauer
Diann Bauer lives and works in London and Berlin. Solo exhibitions include Necrotroph-Optopolis, Paradise Row, London, 2007 and Bludgeonerator, The Showroom, London, 2006. Commissions include Sabine Descent, a site-specific wall drawing commissioned through the Contemporary Art Society Consultancy for Pictet Collection, London, 2009, and Harlow Temple of Utopias, in collaboration with Roman Vasseur, sited in Harlow, Essex, 2008.
Host: Gary Simmonds
Gary Simmonds is an artist based in London. His practice is concerned with abstract painting's relation to domestic ornamentation and decoration. He makes paintings that flirt with: formal abstraction, beauty, decoration, and disorder. He has exhibited work both nationally and internationally, including solo shows at Laure Genillard, London, De March and Solbiati, Milan, One in the Other, and Primo Alonso, London. Group shows include ' Fabric ', Abbot Hall, and his work was selected to be part of 'unpicked and dismantled', an exhibition representing the UK in the Textile '07 Lithuania.
Transmission: Provocation. Lecture series 2010-11
Following each lecture (with one exception, when the interview took place at a later date) guest and host were interviewed by Keith Barley, then an MART student in his final year, who has been working on the archive and dialogue. An edited version of each interview may be downloaded from here and printed to fold into an attractive double-sided pamphlet. The pamphlets are designed by Jamie Crewe.
06/10/2010: Guests: Juneau Projects. Host: Alison J. Carr
13/10/2010: Guest: Maxa Zoller. Host: Jaspar Joseph-Lester
20/10/2011: Guest: Tony White. Host: Penny McCarthy
27/10/2010: Guest: Mark McGowan / Host: Becky Shaw
10/11/2010: Guest: Thomas Thwaites. Host: Jerome Harrington
24/11/2010: Guest: Craig Richardson. Host: Andrew Sneddon
08/12/2010: Guest: Marcia Farquhar. Host: Hester Reeve
13/12/2010: Guest: Sally O'Reilly. Host: Michelle Athert Sally O'Reilly's film A Rolling Stone: The Dynamics of Cliché,
introduced by Michelle Atherton, was screened at Sheffield Hallam University on 17/11/2010.
02/02/2011: Guest: Laurent Tixador. Host: Sharon Kivland
09/02/2011: Guest: Ian Rawlinson. Host: Julie Westerman
16/02/2011: Guest: Oliver Zwink. Host: T C McCormack
23/02/2011: Guest: Oriana Fox. Host: Chloë Brown
09/03/2011: Guests: Cornford & Cross. Host: David Cotterrell
16/03/2011: Guest: WITH™. Interviewer: Keith Barley
23/03/2011: Guest: John Jordan. Host: Rose Butler
Transmission: Host 2009-10
Friend
17/03/2010 – Guest: Sound Threshold. Host: Jaspar Jospeh-Lester
10/03/2010 – Guest: Hollington & Kyprianou. Host: Rose Butler
03/03/2010 – Guest: Neville Gabie. Host: David Cotterrell
24/02/2010 – Guest: James Pyman. Host: Lesley Sanderson
17/02/2010 – Guest: André Stitt. Host: Hester Reeve
10/02/2010 – Guest: Lindsey Seers. Host: Chloë Brown
03/02/2010 – Guest: Taconis Stolk. Host: T. C. McCormack
27/01/2010 – Guest: Kate Davis. Host: Julie Westerman
02/12/2009 – Guest: Juan Cruz. Host: Sharon Kivland
25/11/2009 – Guest: Amanda Beech. Host: Jaspar Joseph-Lester
18/11/2009 – Guest: David Bate. Host: Michelle Atherton
11/11/2009 – Guest: Jane Harris. Host: Gary Simmonds
28/10/2009 – Guest: Kelly Large. Host: Becky Shaw
21/10/2009 – Guest: Roderick Buchanan. Host: Andrew Sneddon
14/10/2009 – Guest: Tim Etchells. Host: Penny McCarthy
07/10/2009 – Guests: Bevis Martin and Charlie Youle. Hosts: Jaspar Joseph-Lester and Sharon Kivland
Transmission: Host 2008-09
Stranger
25/03/2009 – Guest: Victor Mazin. Host: Sharon Kivland
18/03/2009 – Guest: Guido van der Werve. Host: Carol Maund
11/03/2009 – Guest: Tom Dale. Host: Rose Butler
04/03/2009 – Guest: Breda Beban. Host: David Cotterrell
25/02/2009 – Guest: Gordon Cheung. Host: Lesley Sanderson
18/02/2009 – Guest: Olivia Plender. Host: Hester Reeve
11/02/2009 – Guest: Snæbjörnsdóttir and Wilson. Host: Chloë Brown
04/02/2009 – Guest: William Hunt. Host: T. C. McCormack
28/01/2009 – Guest: John Timberlake. Host: Julie Westerman
10/12/2008 – Guest: Nancy Hwang. Host: Michael Corris
03/12/2008 – Guest: Marko Mäetamm. Host: Sharon Kivland
26/11/2008 – Guest: Pil and Galia Kollectiv. Host: Michelle Atherton
19/11/2008 – Guest: Wouter Davidts. Host: Jaspar Joseph-Lester
12/11/2008 – Guest: Mel Jackson. Host: Becky Shaw
29/10/2008 – Screening of Franz Fanon: Black Skin, White Mask dir. Isaac Julien
22/10/2008 – Guest: Jeremy Millar. Host: Andrew Sneddon
15/10/2008 – Guest: Caroline Bergvall. Host: Nick Thurston
08/10/2008 – Guest: Lee Triming. Host: Gary Simmonds
Transmission: Host 2007-08
Host
12/03/2008 – Symposium: Inez Weisman, Ahuvia Kahane
05/03/2008 – Guest: Charlie Gere. Host: Michael Corris
27/02/2008 – Guest: Roman Vasseur. Host: Jaspar Joseph-Lester
20/02/2008 – Guest: Phyllida Barlow. Host: Carl Von Weiler
13/02/2008 – Guest: Alec Finley. Host: Andrew Sneddon
06/02/2008 – Guest: Jan Verwoert. Host: Jeanine Griffin
30/01/2008 – Guest: Host Artists' Group. Host: Rose Butler
05/11/2007 – Guest: Phil Coy. Host: David Cotterrell
28/11/2007 – Guest: Brian Catling. Host: Hester Reeve
21/11/2007 – Guest: Paul Morrison. Host: Lesley Sanderson
14/11/2007 – Guest: Christine Borland. Host: Julie Westerman
07/11/2007 – Guest: Cesare Pietroiusti. Host: Sharon Kivland
31/10/2007 – Guest: Torsten Lauschmann. Host: T. C. McCormack
24/10/2007 – Guest: Steve Hawley. Host: Paul Haywood
17/10/2007 – Guest: Matthew Noel-Tod. Host: Nick Stewart
10/10/2007 – Guest: Michael Corris. Hosts: Jaspar Joseph-Lester and Sharon Kivland
Transmission: Speaking & Listening 2006-07
Working from the Collection
14/03/2007 – Symposium: Dany Nobus, Lucy Reynolds
07/03/2007 – Rod Dickinson
28/02/2007 – Andrew Sneddon
21/02/2007 – Paul Claydon
07/02/2007 – John Stezaker
31/01/2007 – Daniel Gustav Cramer
29/11/2006 – Stephane le Mercier
22/11/2006 – Forsyth and Pollard
16/11/2006 – Lohan Emmanuel
08/11/2006 – George Barber
25/10/2006 – Karin Ruggaber
18/10/2006 – Haris Epaminonda
11/10/2006 – Martin Vincent
Transmission: Speaking & Listening 2005-06
Daily Encounters
15/03/2006 – Symposium: Malcolm Miles, Amanda Beech, Chris Oakley
08/03/2006 – Hewitt and Jordan
01/03/2006 – Richard Wentworth
23/02/2006 – Doug Fishbone
16/02/2006 – Robert Milin
08/02/2006 – Dave Beech
01/02/2006 – Carey Young
07/12/2005 – Mike Marshall
23/11/2005 – Nayan Kulkarni
16/11/2005 – Neil Cummings and Marysia Lewandowska
09/11/2005 – Imogen Stidworthy
02/11/2005 – Neal Rock
26/10/2005 – Ryan Gander
19/10/2005 – Becky Shaw
Transmission: Speaking & Listening 2004-05
Inscription
16/03/2005 – Symposium: Jane Rendell, Sally O'Reilly, Pavel Büchler
08/03/2005 – Vera Dieterich and Caroline Rooney
02/03/2005 – Brigid McLeer
23/02/2005 – Lucy Harrison
16/02/2005 – ArtLab C. Cullinan + J. Richards
09/02/2005 – Mark Titchner
02/02/2005 – Victor Burgin
26/01/2005 – Simon Morris
Provenance
24/11/2004 – Nick Stewart
24/11/2004 – Julian Walker
03/11/2004 – Nigel Cooke
27/10/2004 – Elizabeth Price
20/10/2004 – Goshka Macuga
13/10/2004 – Christopher Landoni
06/10/2004 – Gabriel Gbadamosi
Transmission: Speaking & Listening 2003-04
Responsibility
24/04/2004 - Kathrin Böhm
17/03/2004 - David Bate
10/03/2004 - Jemima Stelhi
03/03/2004 - Jananne Al-Ali
16/02/2003 - Eggebert-and-Gould
18/02/2004 - Conroy/Sanderson
11/02/2004 - Paul Rooney
04/02/2004 - Pavel Büchler
05/11/2003 - Monika Oechsler
Ornament and Utility
26/11/2003 - Simon Periton
19/11/2003 - Kate Blacker
12/11/2003 - David Mabb
29/10/2003 - George Shaw
22/10/2003 - Dan Hays
08/10/2003 - Mikey Cuddihy
01/10/2003 - Sarah Staton
Transmission: Speaking & Listening 2002-03
The Impulse of Narrative
02/04/2003 - Alice Maude-Roxby
26/03/2003 - Frances Hegarty
19/03/2003 - Jacques Nimki
12/03/2003 - Daniel Sturgis
05/03/2003 - Zineb Sedira
16/02/2003 - Tom Hunter
19/02/2003 - Mark Aerial Waller
12/02/2003 - Erin Mouré
05/02/2003 - Chloë Brown
The Surface of the Image (Resistance to Illusion)
04/12/2002 - Joan Key
27/11/2002 - Claude Heath
13/11/2002 - Grayson Perry
06/11/2002 - Sophie Benson
30/10/2002 - Mariele Neudecker
16/10/2002 - DJ Simpson
09/10/2002 - Mark Fairnington
02/10/2002 - Sarah Wigglesworth
Transmission: Speaking & Listening 2001-02
Performativity, Repetition and Acting Out
24/04/2002 - Laura Horelli
17/04/2002 - Susan Johanknecht
10/04/2002 - Daniel Marques
20/03/2002 - Simon Patterson
13/03/2002 - Adam Chodzko
06/03/2002 - Neal Beggs
27/02/2002 - Sonia Boyce
20/02/2002 - Kristin Mojsiewicz
13/02/2002 - Noble & Silver
06/02/2002 - Alan Johnston
30/01/2002 - Jane Prophet
Spatiality, Homelessness & Anxiety
28/11/2001 - Sharon Kivland
28/11/2001 - Roxy Walsh
21/11/2001 - Breda Beban
14/11/2001 - Mary Evans
07/11/2001 - Dutton & Peacock
31/10/2001 - Andrew Grassie
24/10/2001 - Vong Phaophanit
17/10/2001 - Laura Godfrey-Isaacs
10/10/2001 - Cornford & Cross
03/10/2001 - Rut Blees Luxemburg
26/09/2001 - Sophy Rickett