ISSN 1478-3703
Volume 7
October 2004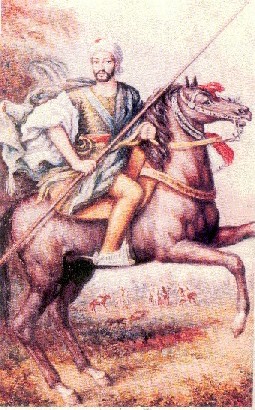 Representing Morocco
Mohamed Laamiri and Sara Mills:'Introduction'.
Karim Bejjit: 'Encountering the Infidels: Restoration Images of the Moors'.
Khalid Bekkaoui: 'The Moorish Figure and Figures of Resistance'.
Khalid Chaouch: 'British Travellers to Morocco and their Accounts, from mid-16th to mid-20th Centuries: A Bibliography'.
Mohamed Dellal: 'Re-presenting Minorities : Wyndham Lewis' Journey Into Berber Athena'.
Ahmed Idrissi Alami: 'Discordant evangelical visions, ideological intent and the construction of the reader in James Richardson's Travels in Morocco (1860)'.
Mohamed Laamiri: 'Barbary in British Travel Texts'.
1. Jilali El Koudia, Stories Under the Sun, reviewed by Said Mentak

2. Abdellatif Akbib, Tangier's Eyes on America, reviewed by Said Mentak

3. Elizabeth Marsh, The Female Captive: A Narrative of Facts Which Happened in Barbary in the Year 1756, Written by Herself, ed. Khalid Bekkaoui, reviewed by Samantha Pitchforth